No time like the present, right?

I bought the Jeep back in 2006 after a Subaru totaled my Volkswagen. This is my 2nd XJ, but the first one I've ever modified, although most of the $ put into it has been maintenance. Ball joints, u-joints, t-case seals, tranny mount, motor mounts, radiator mounts, steering box ... even an engine rebuild at 135k. She's been a mean old broad, but as much as I've beat on her and cussed her, she always comes back for more. That's why I call her "The Girlfriend."

Sometime back in '06:
Ain't she cute?

1996 2.5L, 5-speed, 85k miles, no rust.
One year later, April 2007: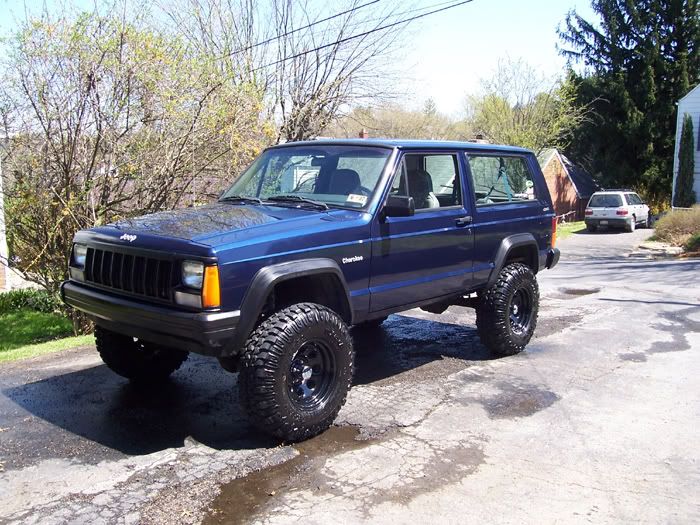 \
3.5" Rubicon Express lift (full leafs, extended LCAs), 31" TrXus MTs, Soft 8s. I ran this setup for a long time.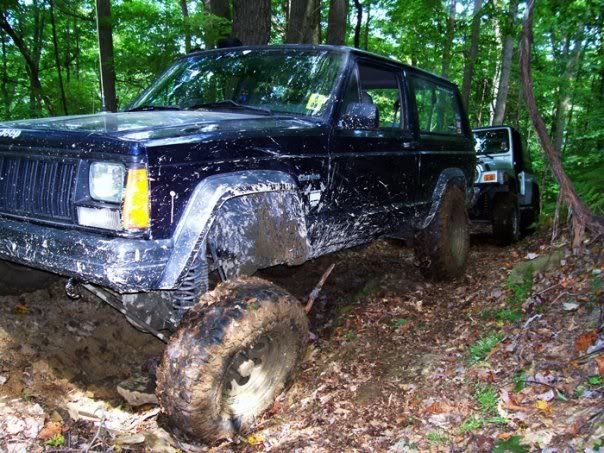 May 2009 - cut and folded rear corners:
That whole "no rust" thing wore off after a few Preston County winters, hence the cutting/folding. The look has since grown on me.
After that came a rear bumper: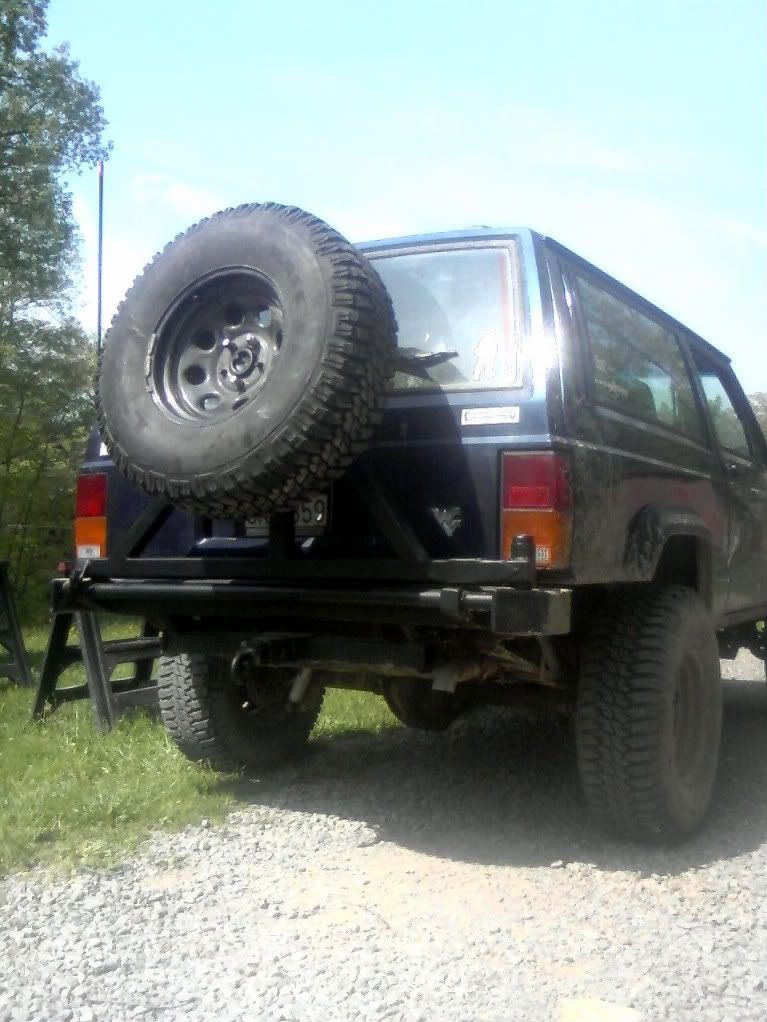 Kudos to Joe and Mykal for the install help.

Then in March, 2010 this happened:
My Rubicon Express coil broke in half. Awesome, right? They wouldn't back up their product so I told 'em to go

themselves in the

, bought some Rough Country coils and a shackle kit, and switched to 33" mall-terrains (1,500+ miles a month was hell on the MTs).
April, 2010: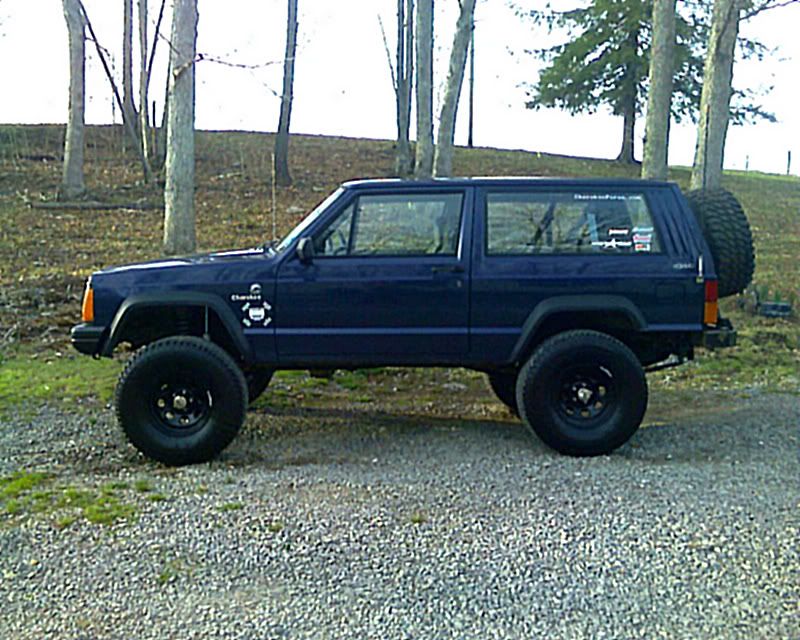 With too-short lower control arms and no more $, the wheel wells needed opened up to accommodate the 33s.
TJ flares installed: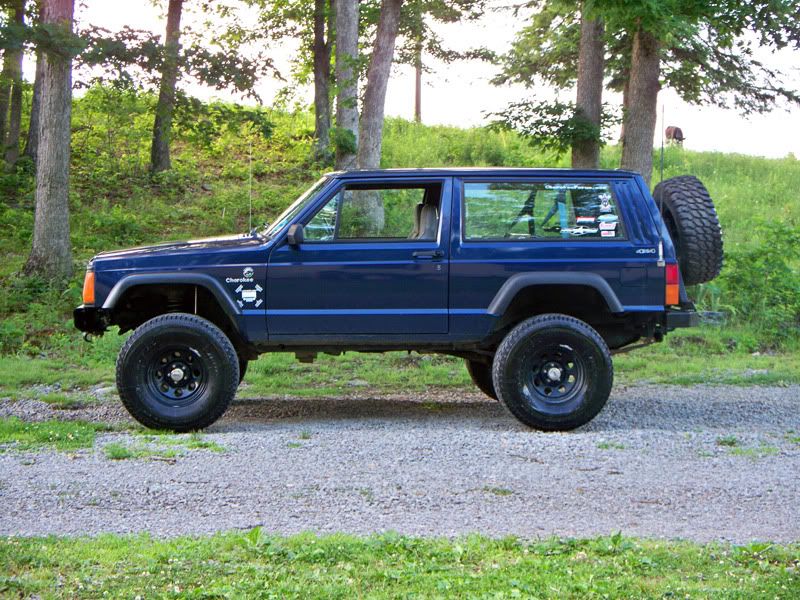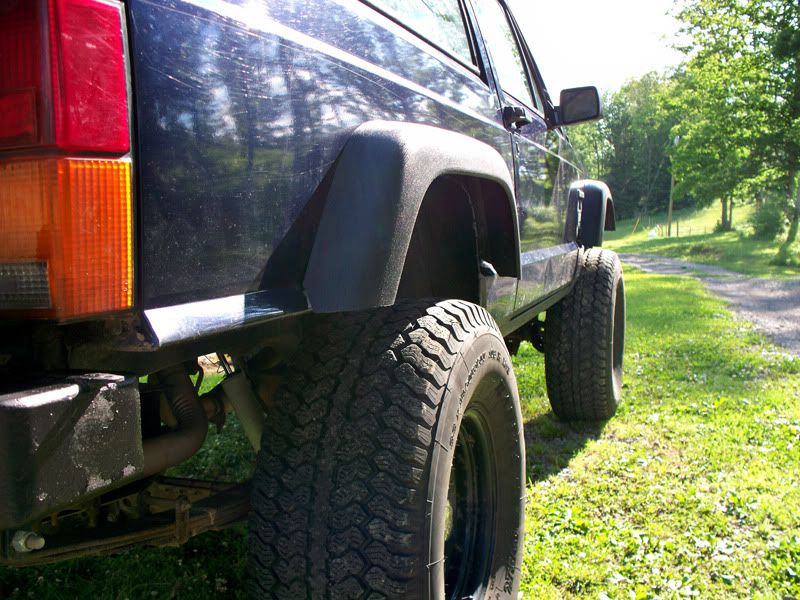 Four rear TJ flares did the job. Write-up on that
here
.
Not much else to report build-wise. Ball joints, brakes, and a steering box ate up most of 2010. There have been odds-and-ends of stuff along the way: t-case drop, 4.0 throttle body, cluster swap from lights to gauges, front tow hooks etc. Then around the middle of October, 2010 this happened:
After lots of parts ordering and waiting around, 4 rods, 4 pistons, new bearings, new rings and rolling around on the ground in 4° weather, she's purring right along. Thanks to Craig for the extra set of hands and to a certain machine shop for "loaning" us a torpedo heater in mid-December.

Near-future plans include a new floor, new headliner and long arms if I catch a break from Uncle Sam. Once these tires wear out I'm switching back to MTs, since my 1,500+ miles a month has been reduced to about 200+.

A front bumper to house my 10k winch that's been sitting in the closet will come at some point. 4.88 gears and a locker remain a pipe dream.