ok so the time has come to show some progress on the JK.
I have been adding little items here and there for the last couple weeks
Started here: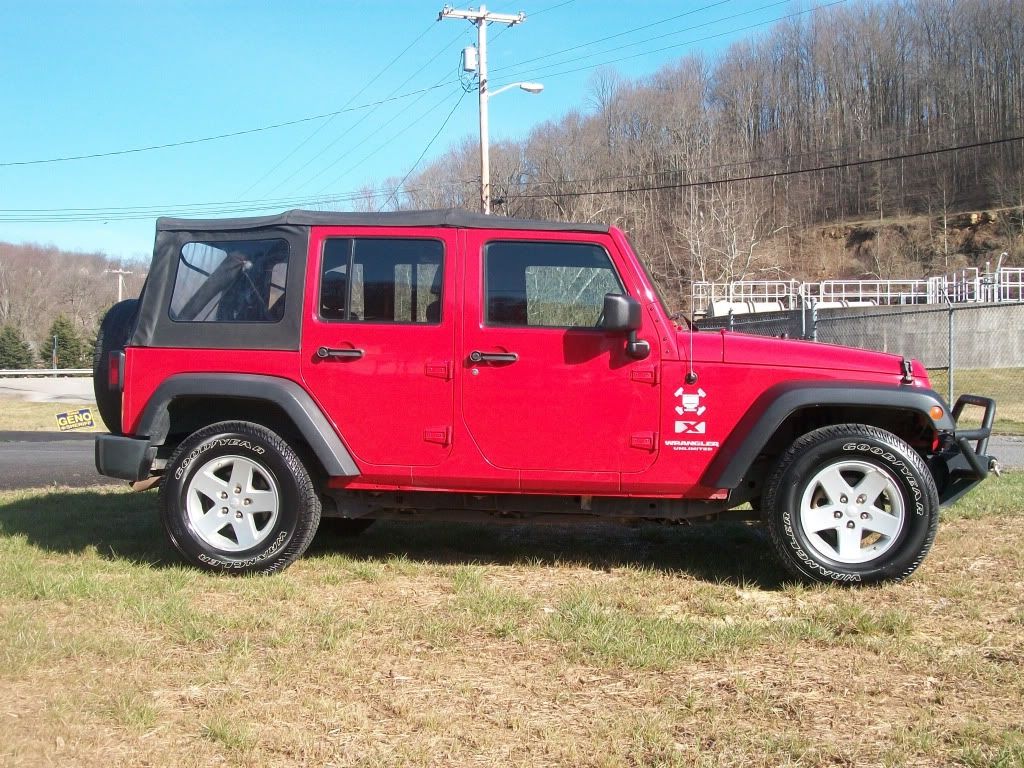 Then I put on some chopped flares: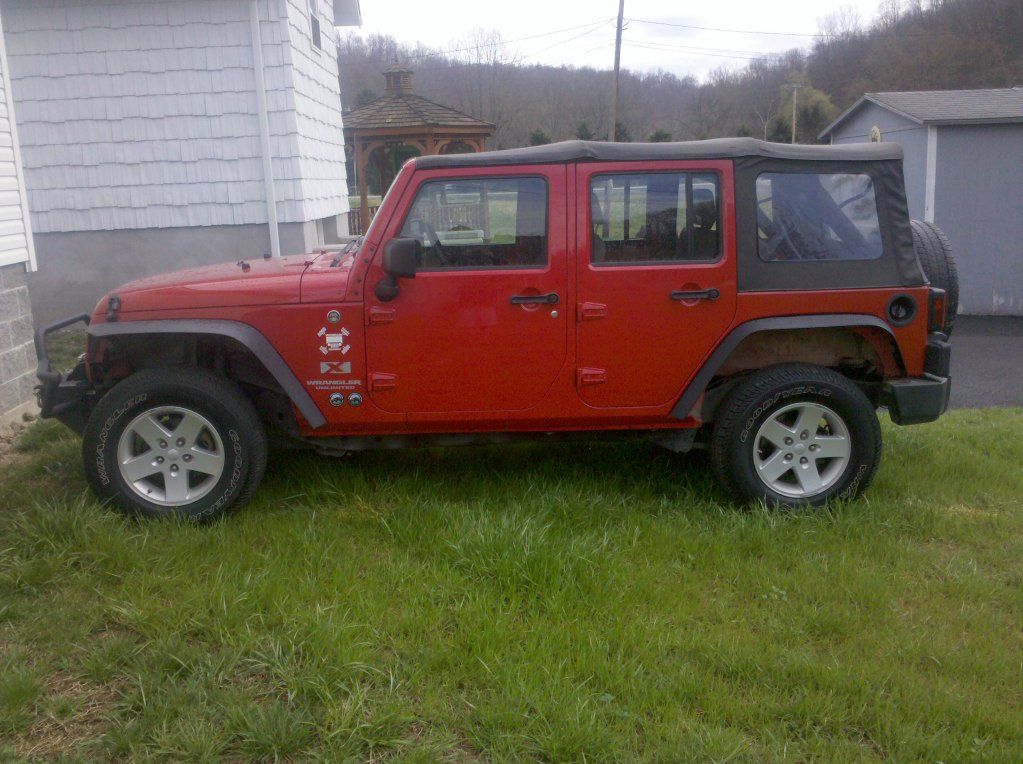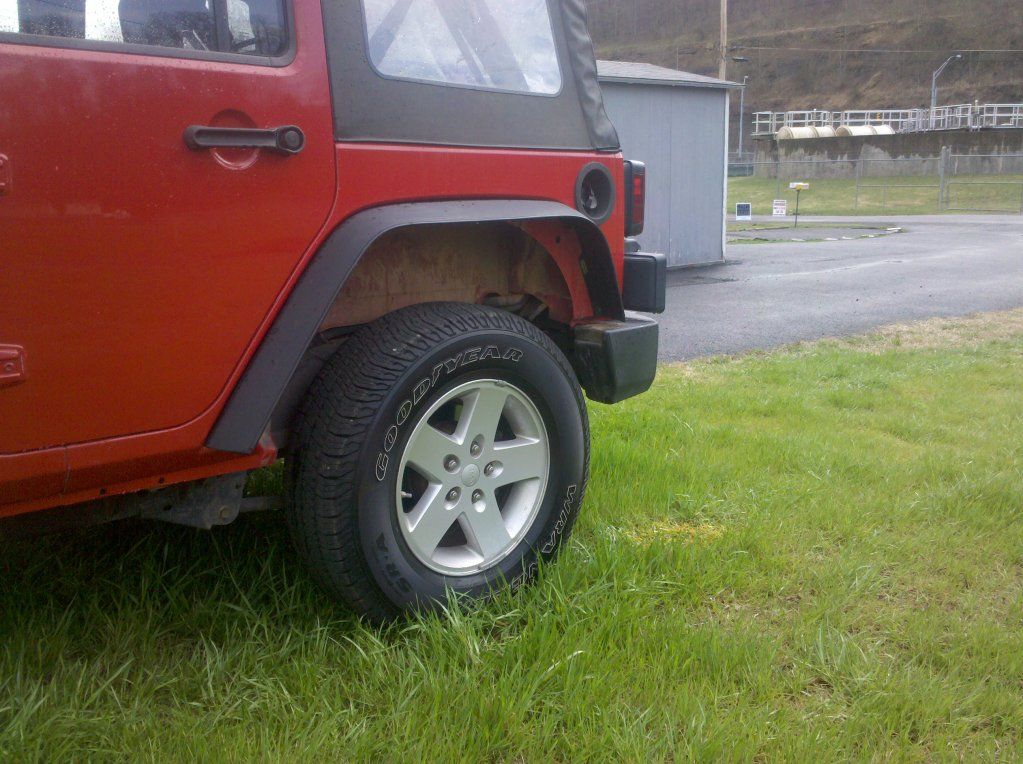 Then I decided on the 3.25" lift from RC
I found a set of 35" KM2's locally so I got wheel spacers to be able to use my OEM wheels for the time being
Then thanks to CrawlerMike and Spudbar we slapped the lift on in no time!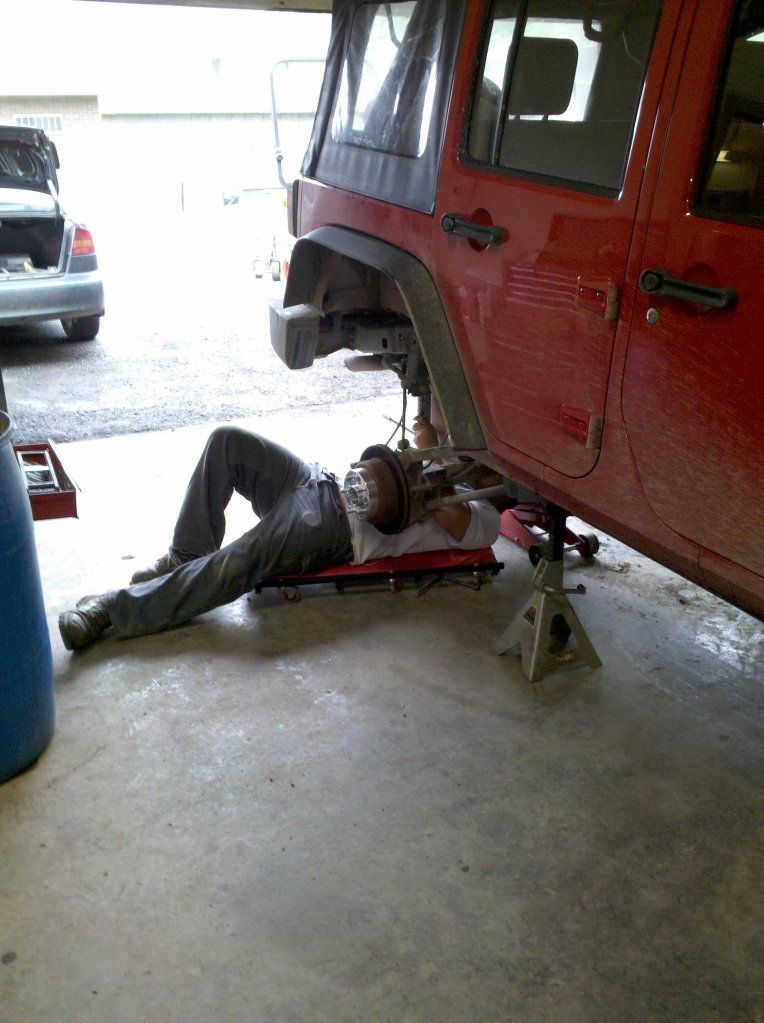 these were a pita to install; still not certain they were worth it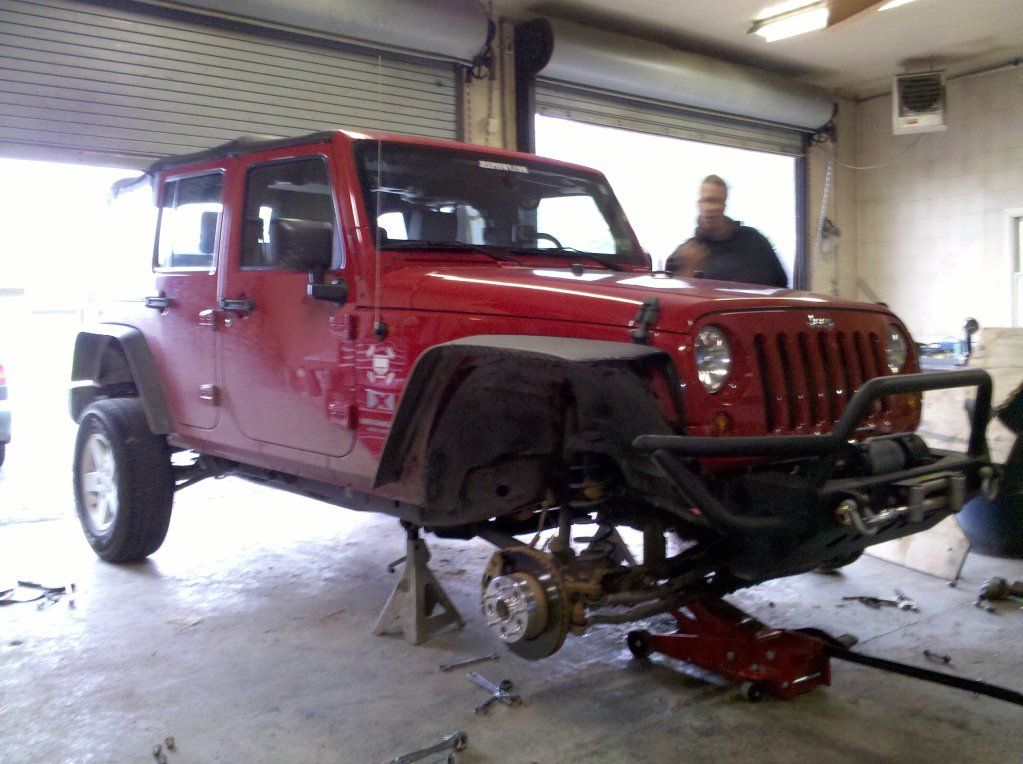 and how it rolled out of the garage: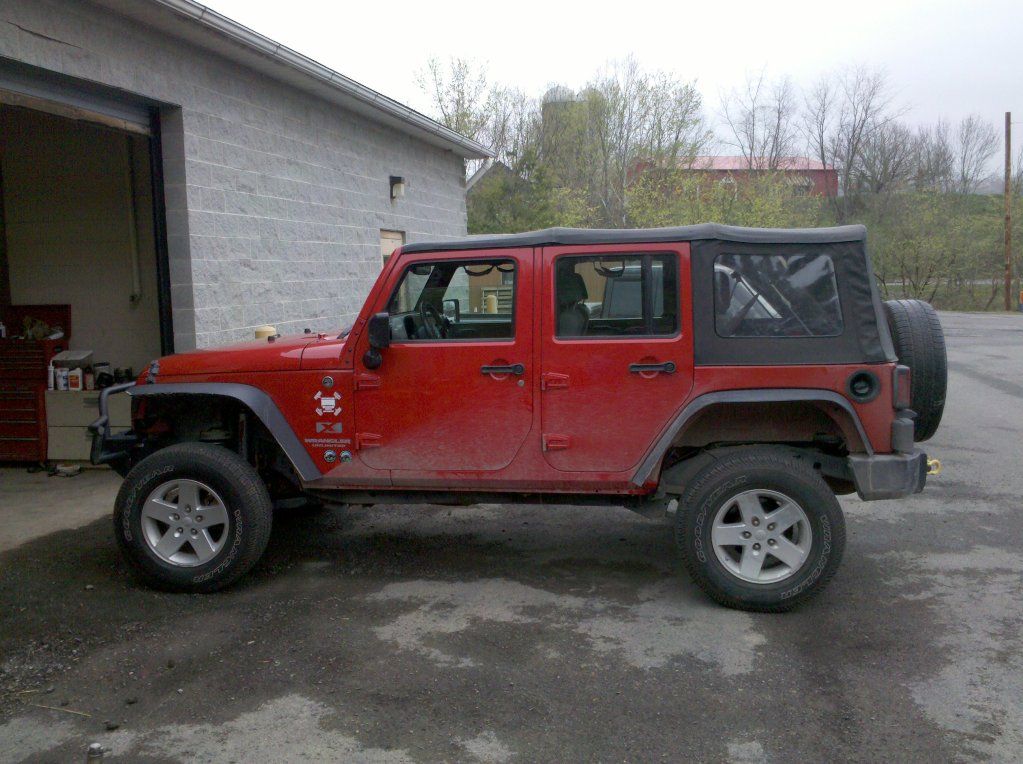 home waiting on the new tires. I know I will get busted on for the tires. but I am ok. I know what the end result will entail so I am still happy with my JK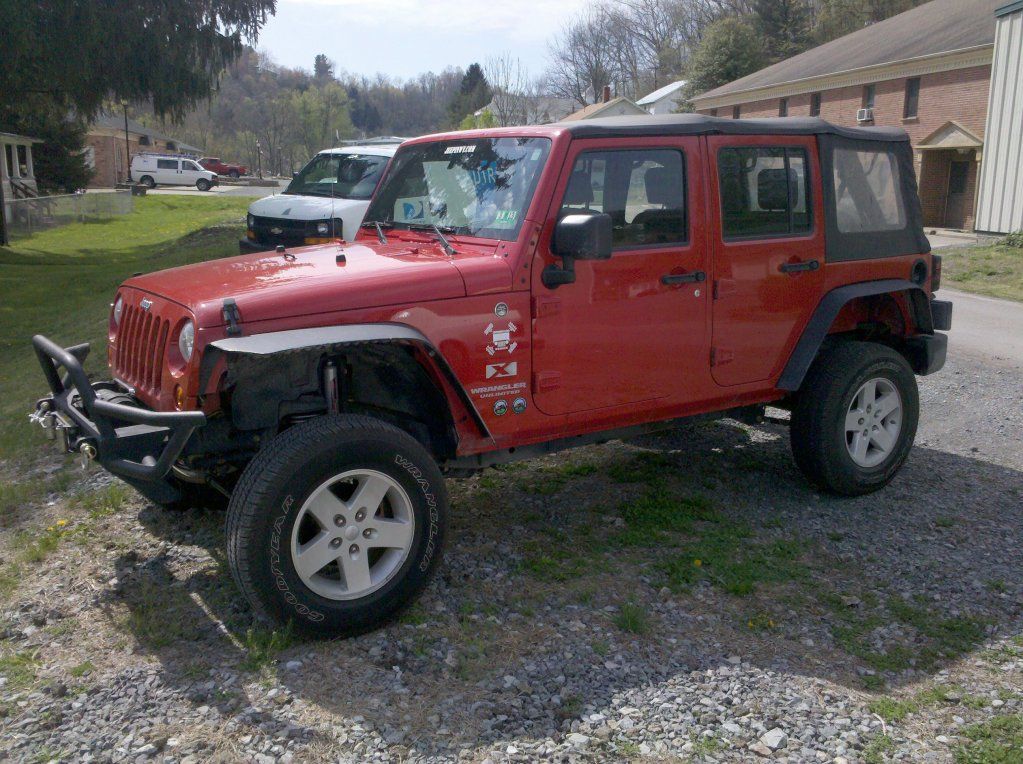 the 35's should be on this weekend if I can find a shop to do it Friday
oh.....and some gear changes and 36-37's are in store after Christmas!